Preflight Response is Not succesfull in Safari
Since today, I've been experiencing this issue when I'm trying to log in Safari with my email.
I attach an image with the response in console as well..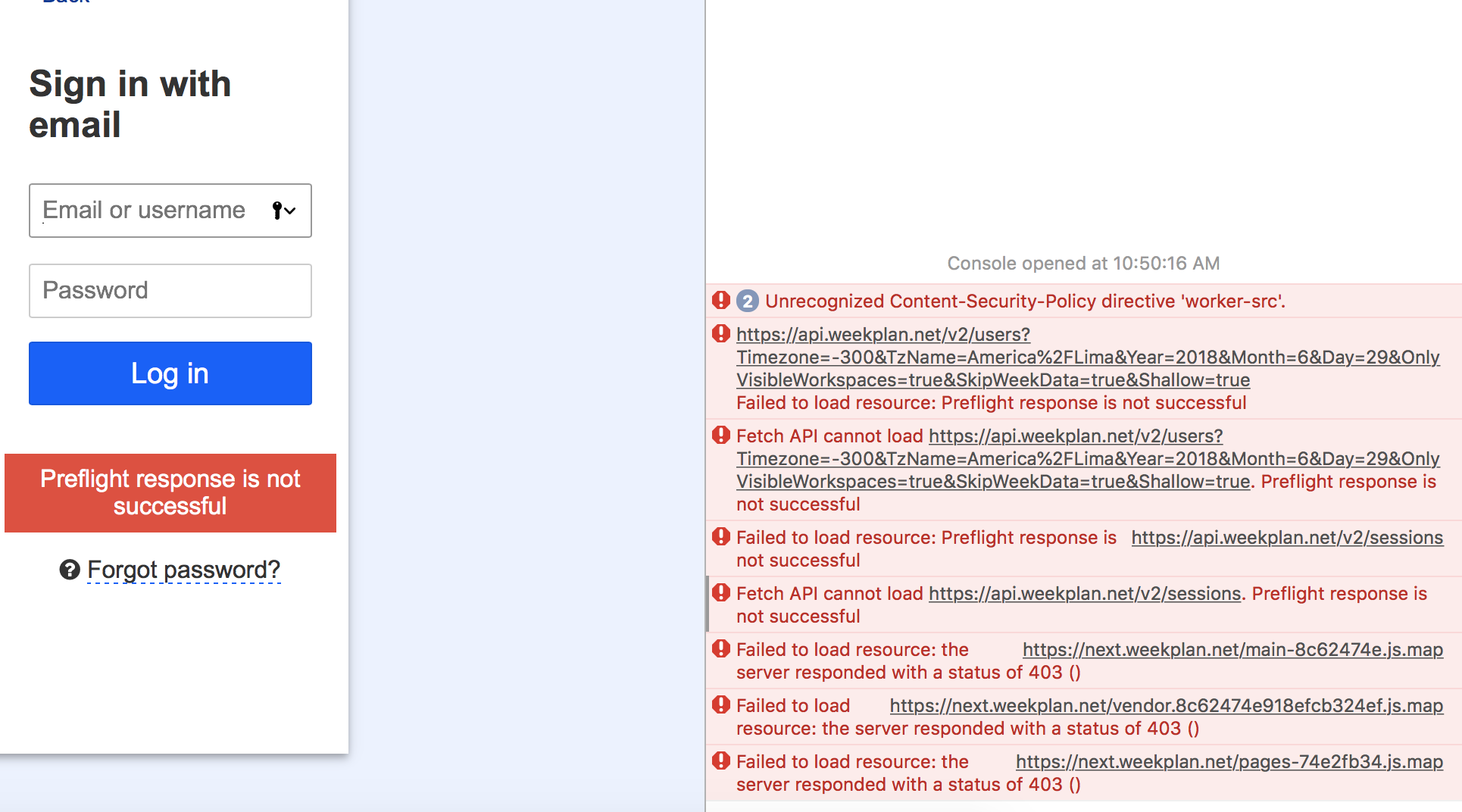 This not happens in Chrome, as I log in there, without any problem whatsoever.
Thank you for your feedback.