Editing Repeating tasks Inconsistent
When I double click a task, it opens the whole recurrence and I cannot edit that one individually. See first screenshot. However, if i click the pencil icon to edit I have options to either edit the recurring task or the individual one.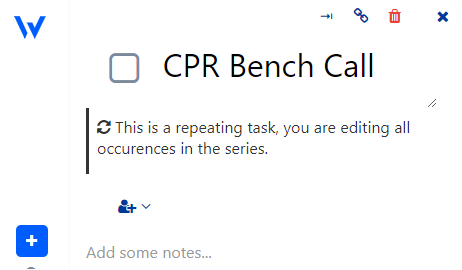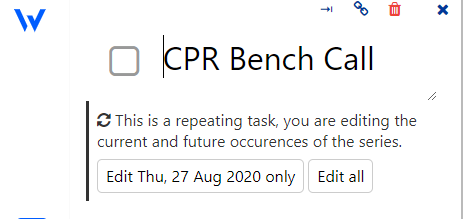 Also, not sure if this is related, but I can no longer drag and drop a recurring task to a different day in the planner view.