Articles
1. Go to https://weekplan.net/
2. Select Create an account here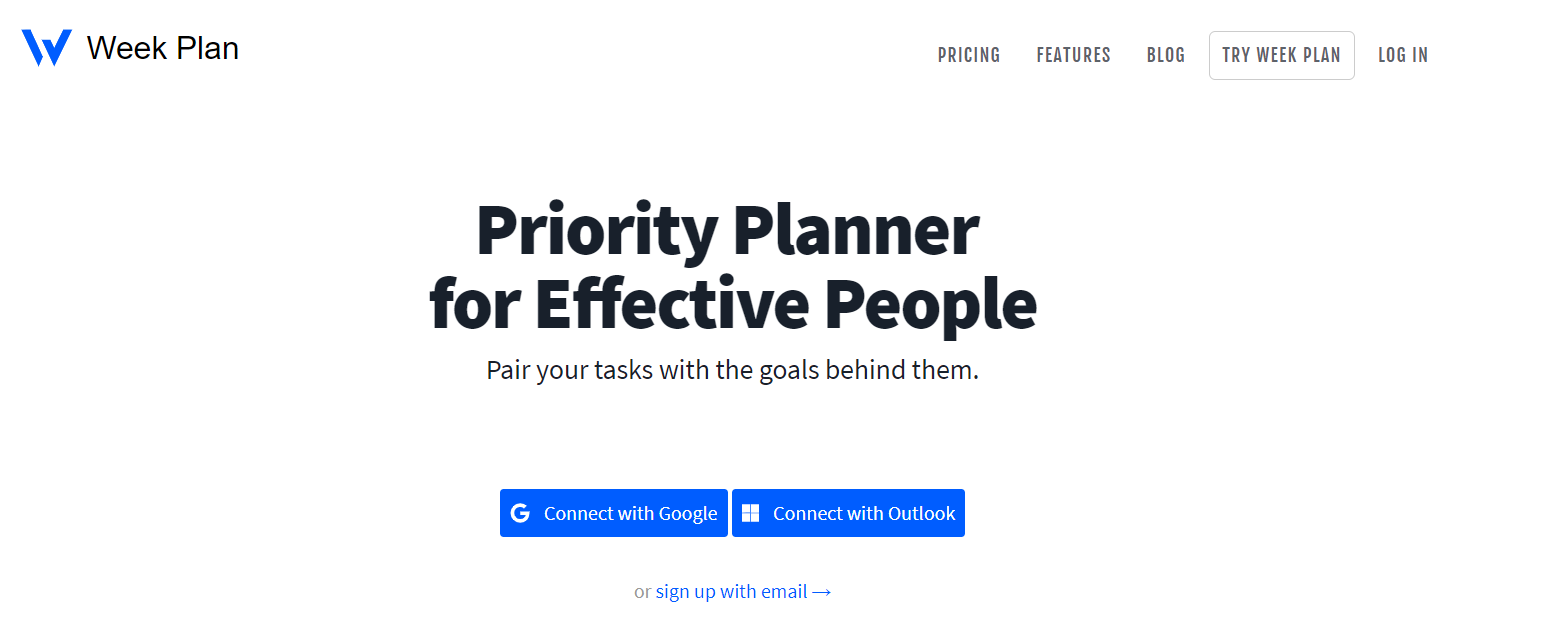 3. You may  "Connect with Google " where you will be prompted for your Google account credentials.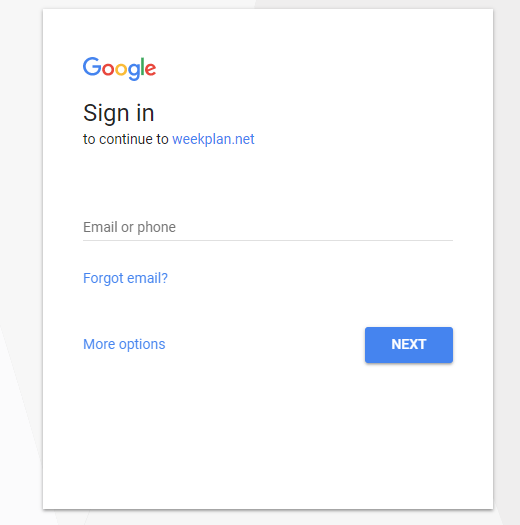 Or select "Connect with Outlook"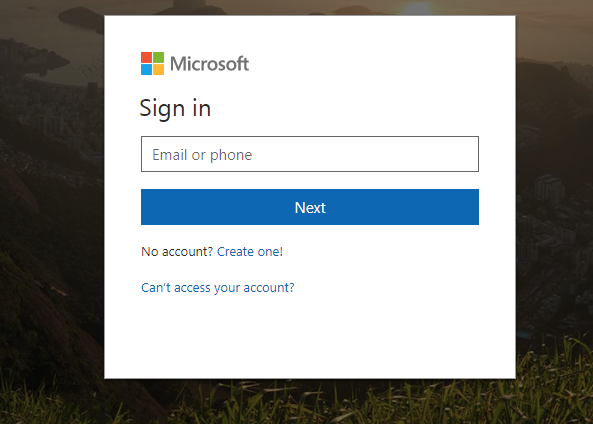 Or "Sign up with Email"

Enter a valid email address to "New User". Provide a username of 5-20 alpha numeric characters and set a password with at least 6 characters.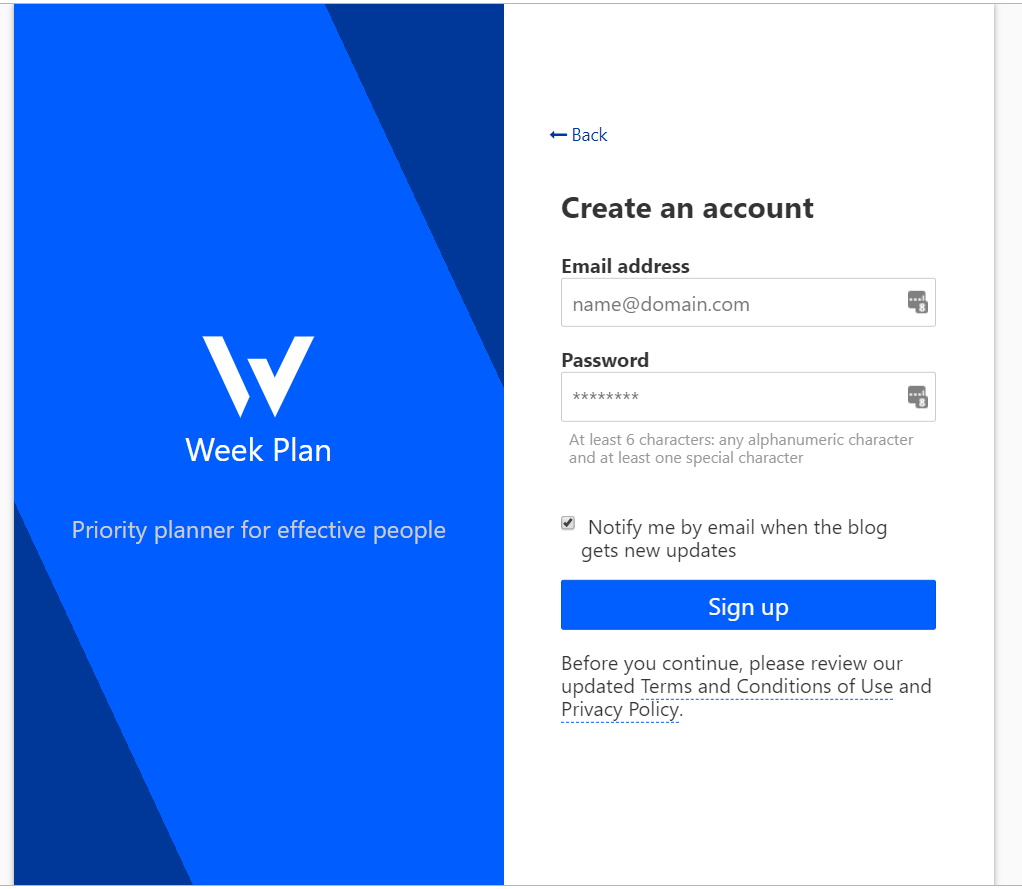 4. Click on "Sign Up ".
5. User will get a confirmation message "Thank you for registering".