Articles
Prerequisites:
You need to be on the ULTIMATE plan or the PRO plan with the "Unlimited boards" feature selected. The LITE plan allows you to have 3 lists maximum.
Summary:
Parking lot and boards allow you to store tasks that don't have a particular date, they could be ideas, things to do later, or projects. Boards can be used to run Kanban projects, or store tasks in lists.
STEPS:
To go to Parking lot and boards, just scroll down to the bottom page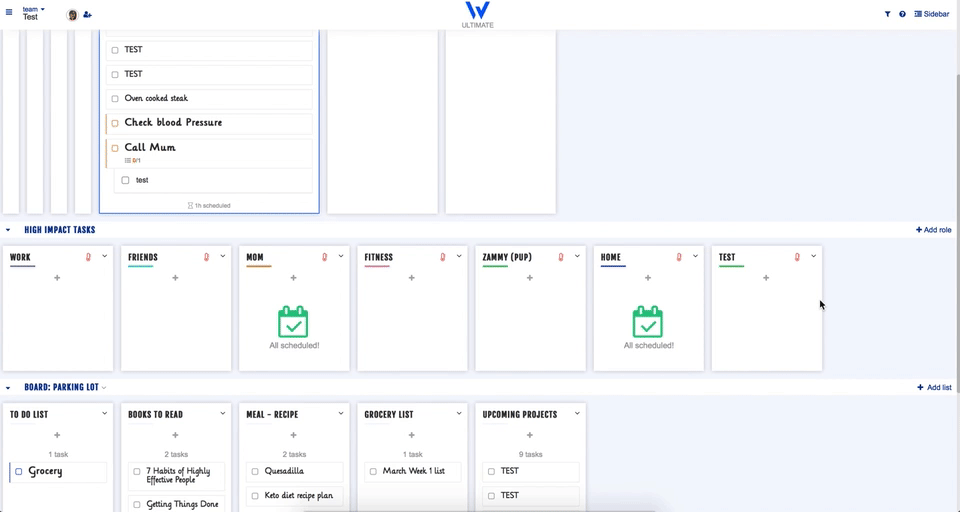 By clicking  "Add board", you can create another board.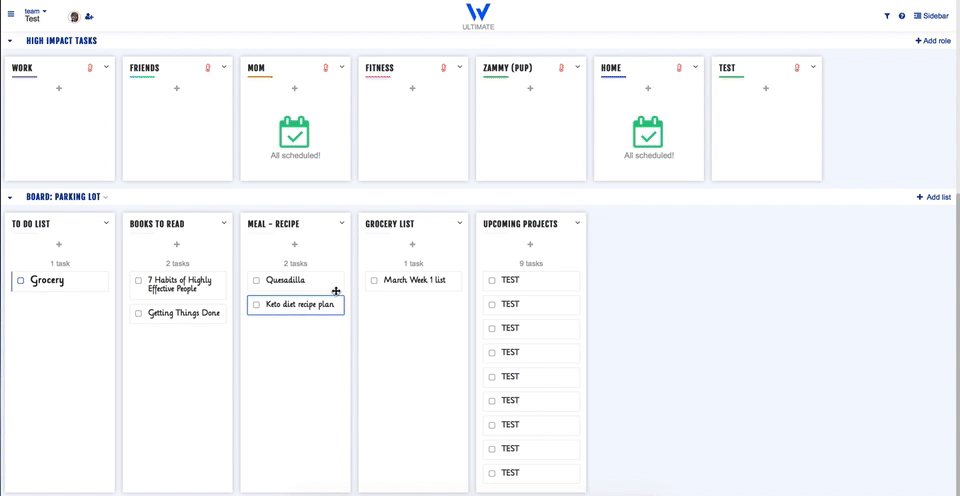 A board is simply a list of tasks:
You can add list by clicking the "Add List" button located on the right side.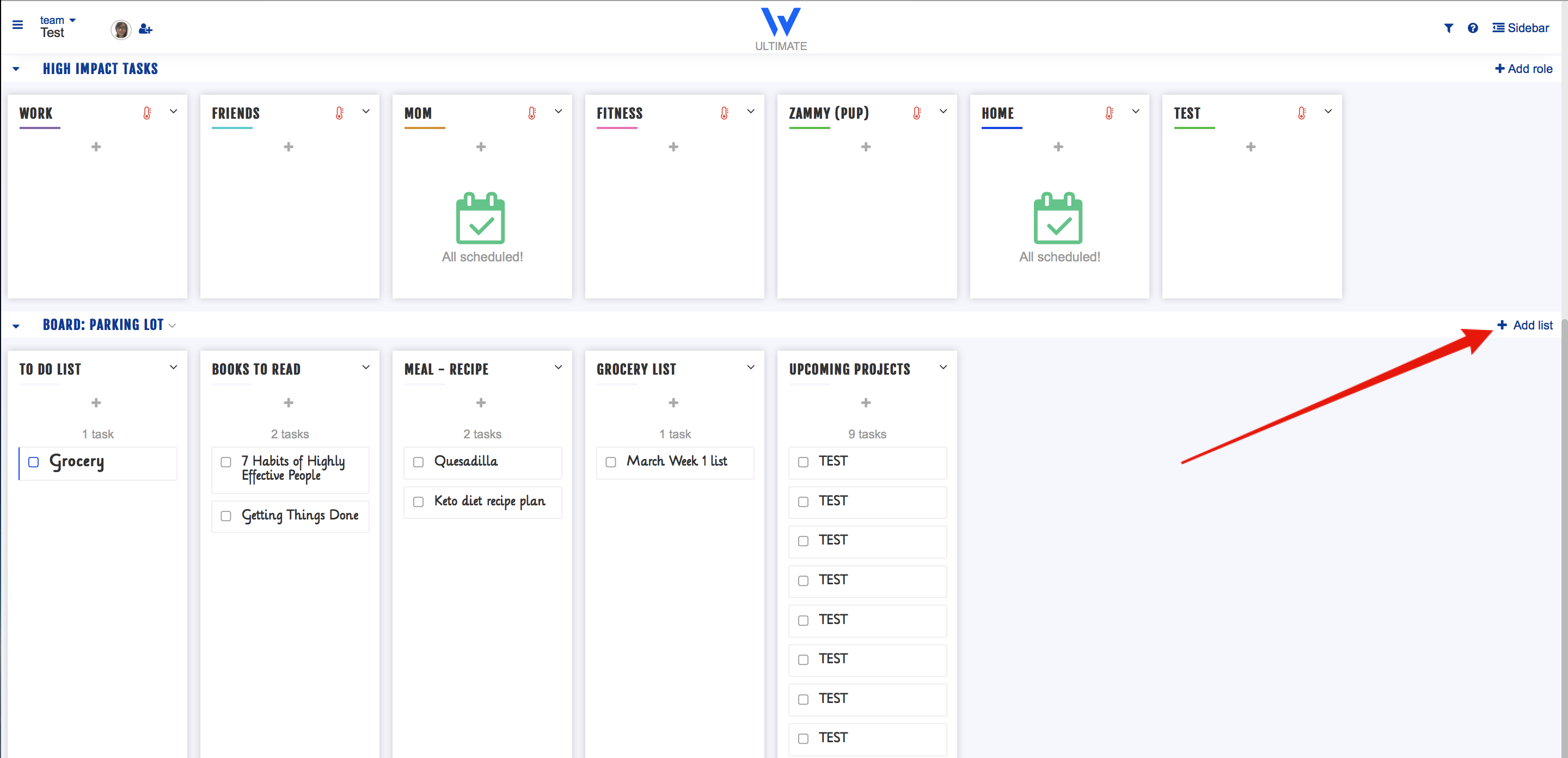 You can also "Delete" or "Edit List", just click on the title
To delete a board, just click the option as shown below: