How to subscribe Week Plan
Last modified:
---
Week Plan offers a variety of package plans best suited for all your needs. Each plan comes with a 7-day trial.

Steps: 

Click on the upgrade button which redirects you to the plan page.
Choose the plan monthly/yearly  and the number of licenses for the plan. By default it is 1 User
Click the blue subscribe button if you want to subscribe from credit/debit card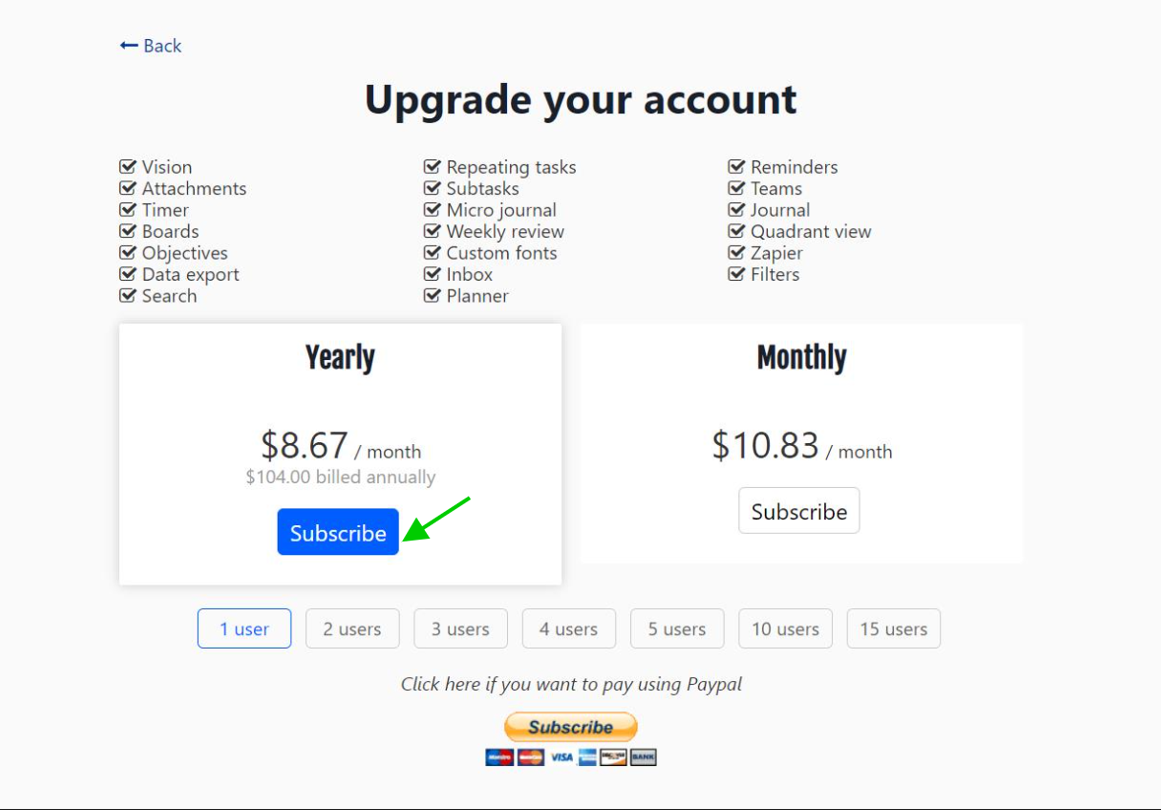 OR
Click PayPal Subscribe button to subscribe from PayPal
Note:
 If you purchase more than one user licence, you need to add them to the
Pro licences
 list in the account settings page to activate them. Please enter the email addresses for granting the pro licences or remove emails for revoking pro licences.